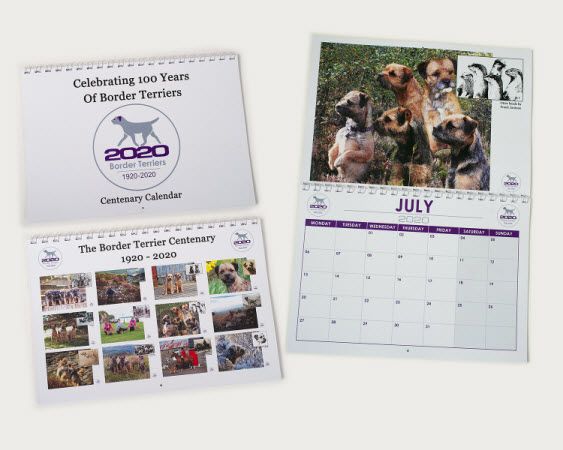 Calendar
A 2020 calendar produced by Border Terrier enthusiast and photographer Joyce Martin, the theme is 'Past & Present'.
Cost is £10 plus Post & Packing.
These will be available to buy at forthcoming Club and Championship shows or can be ordered from the shop page.
Click here to buy through our online shop
The following specially commissioned items will be available to order from August 2019.
These will be issued at the event or mailed thereafter.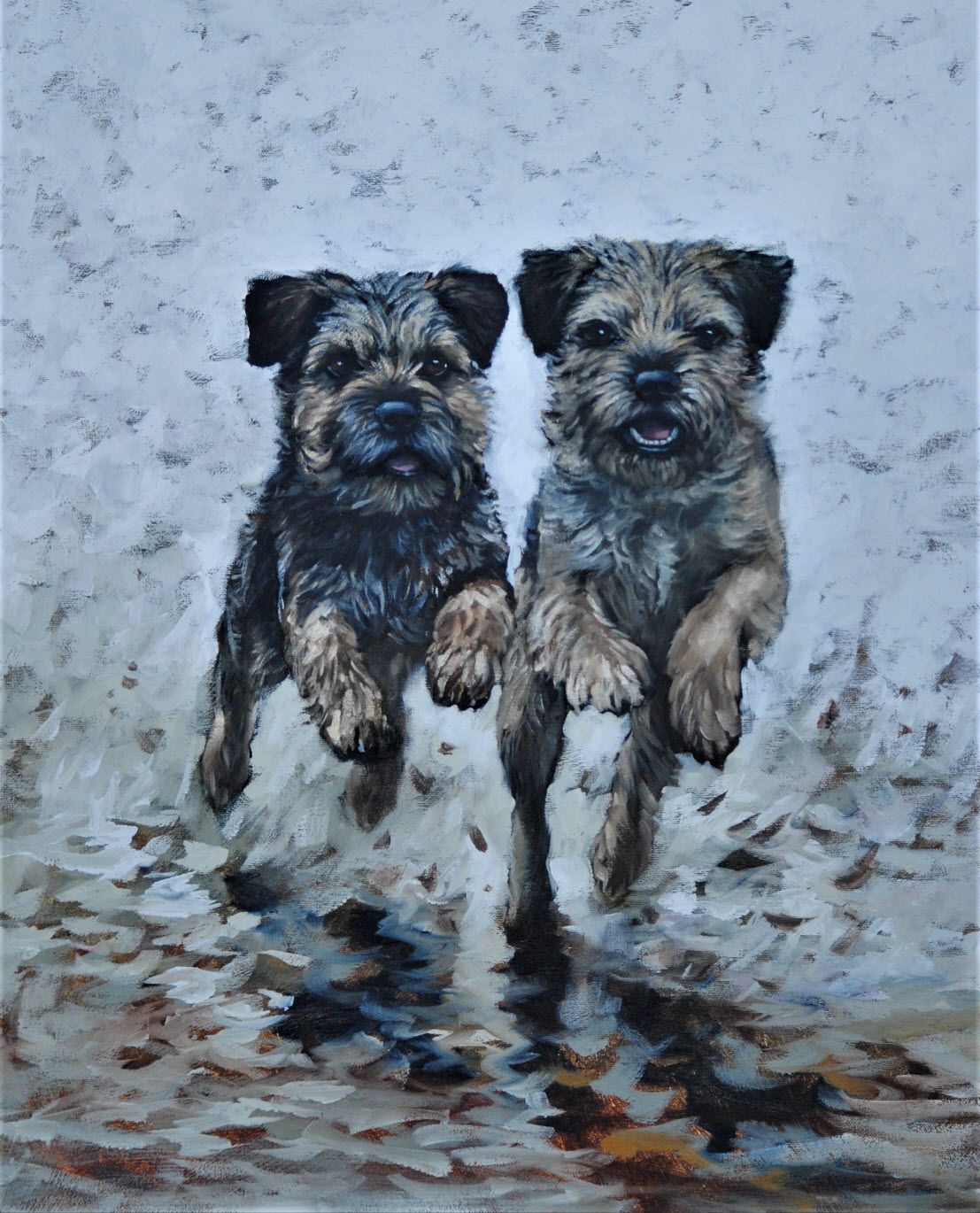 Specially commissioned Print by Keith Proctor.
Limited Edition of 200, 12 x 9 inches.
Signed, Numbered and with Certificate. Price £50.00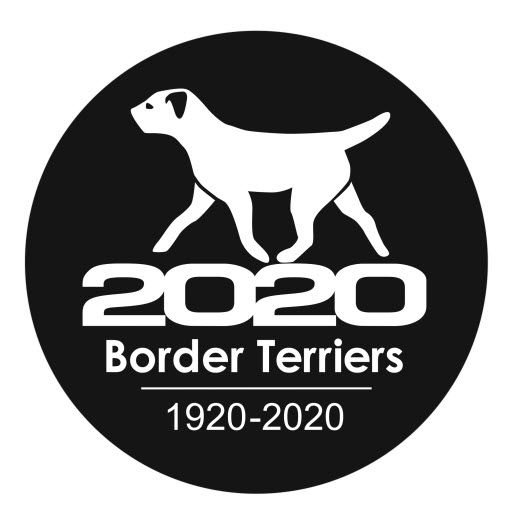 Book of Records 1920 - 2019
An updated Book of Records originally edited by Bill Gillott will be available to purchase.
Limited Edition of 200 Price tbc
Chapter 1

Show results and annual reviews 1920 to 2019 - lists all CC & RCC winners with judges and the shows won at.

Chapter 2

Registrations, Statistics & Records
Number of sets of CC's allocated each year, number of individual winners by sex, number of new champions, running totals of male & female champions. Every dog that has won 10 CC's or more. List of breed record holders. Annual top Border

Chapter 3

List of champions in chronological order, including breeders, owners, number of CC's won and judges who awarded the CC's

Chapter 4

Top stud dogs & brood bitches
Pedigrees of all CC & RCC winners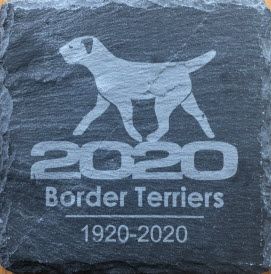 Slate Coaster
with 2020 logo
Price £5.00
Badge - tbc
Key Fob - tbc