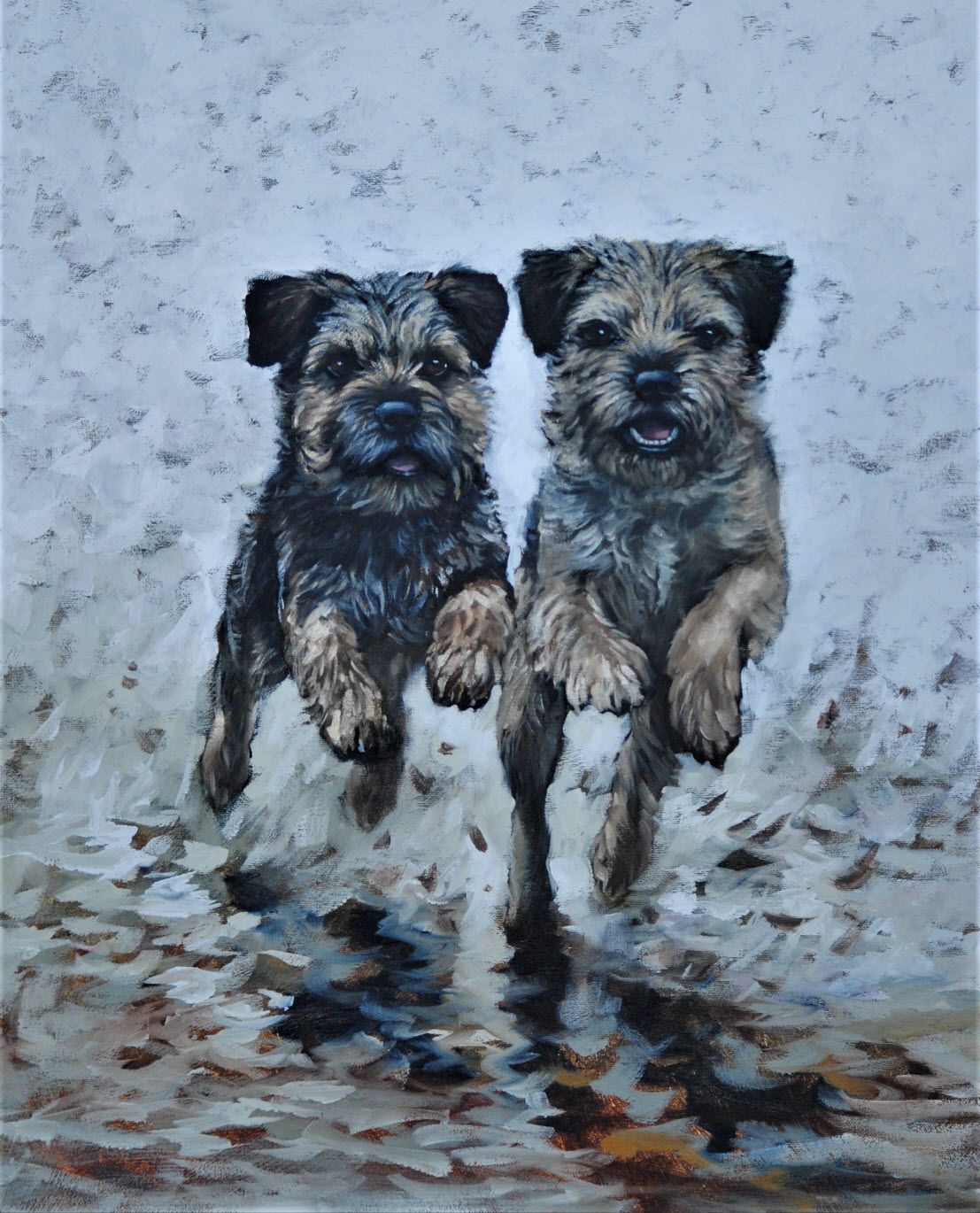 Specially commissioned Print by Keith Proctor.
Limited Edition of 200, 12 x 9 inches.
Signed, Numbered and with Certificate. Price £50.00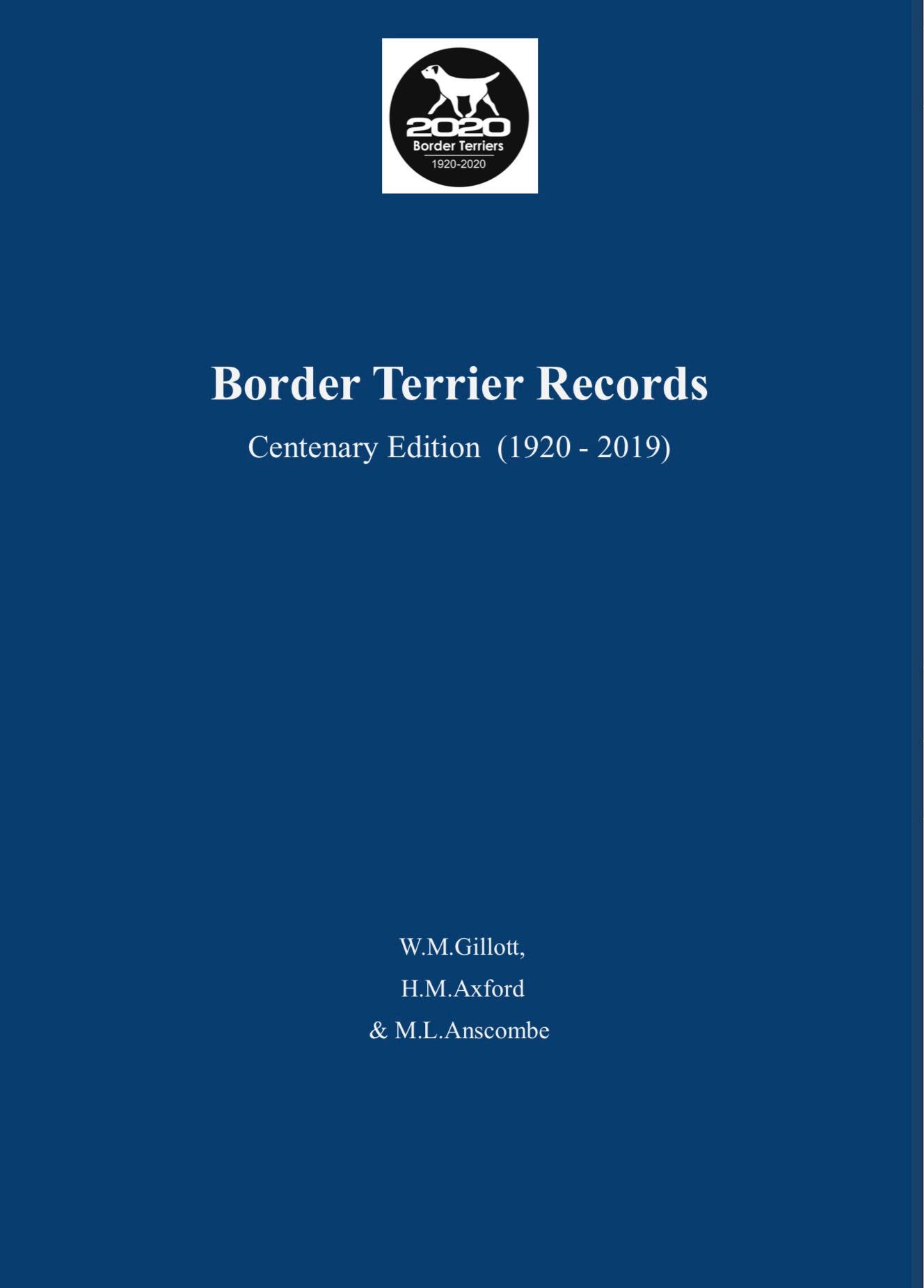 Book of Records 1920 - 2019
An updated Book of Records originally edited by Bill Gillott
Price £25.00, A4 hard back with over 350 pages.
Chapter 1

Show results and annual reviews 1920 to 2019 - lists all CC & RCC winners with judges and the shows won at.

Chapter 2

Registrations, Statistics & Records
Number of sets of CC's allocated each year, number of individual winners by sex, number of new champions, running totals of male & female champions. Every dog that has won 10 CC's or more. List of breed record holders. Annual top Border

Chapter 3

List of champions in chronological order, including breeders, owners, number of CC's won and judges who awarded the CC's

Chapter 4

Top stud dogs & brood bitches

Chapter 5 - Pedigrees of all CC & RCC winners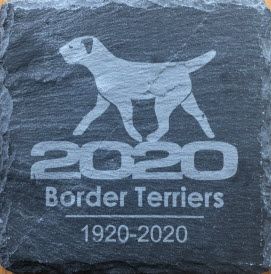 Slate Coaster
with 2020 logo
Price £5.00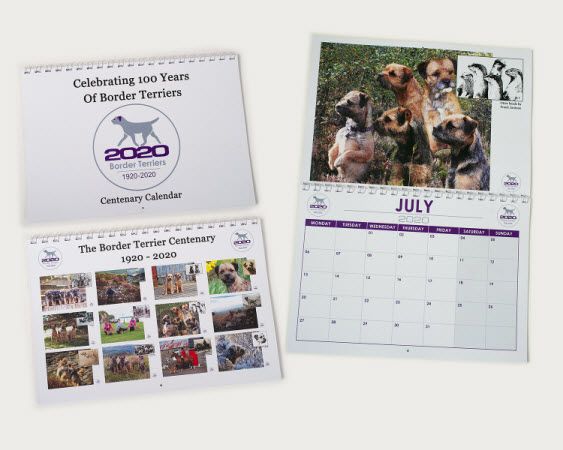 Calendar
A 2020 calendar produced by Border Terrier enthusiast and photographer Joyce Martin, the theme is 'Past & Present'.
Cost is £10 plus Post & Packing.